Tomás Pascual
President | FIAB
Spain
---
Biography
President of Calidad Pascual, has presided over the FIAB since December 2017. He is an industrial engineer from the Universidad Politécnica de Madrid and holds a Master of Science in Management from the Sloan School of Management at the Massachusetts Institute of Technology.
Sessions
10:00h
Congress |
The Alimentaria Hub
Gastronomy and products
Innovation
Nutrition and health
Sustainability
José Luis Bonet
Alimentaria
President
Tomás Pascual
FIAB
President
Mariano Oto
Nucaps Nanotechnnology,S.L
CEO
Iñigo Charola
BioTech Foods, S.L.
CEO
Vanesa Martínez
Creaciones Aromáticas Industriales, S.A. (CARINSA Group)
CEO
Félix García
Kimitec Group
CEO
José Luis Llerena
CTAEX Technology Centre
Director
Francisco Requena
Faccsa-Prolongo
IT and R&D Director
Fabián Torres
ALNUT-Grupo Alimentario Citrus (GAC)
R+D Manager
Gema Millán
CIRCE Fundation
Project Manager
Pelayo González
ASINCAR Technology Centre
Director of Innovation
Jaume Prat
INDUKERN, S.A
Coordinator of R+D projects
Marian Garcia
Kent University
Teacher
Eduardo Cotilas
Food for Life-Spain
Secretary-General
Daniele Rossi
COPA-COGECA
Director of Innovation
Begoña Perez
EIT Food
Director CLC South
Cristina Ramirez
General Director, Food Industry Association of Castilla y León
Directora General
Isabel Bombal
Ministerio de Agricultura, Pesca y Alimentación
Toni Valls
Alimentaria Exhibitions
Managing Director
Toni Massané
Alicia Foundation
Director General
15:00h
Congress |
The Alimentaria Hub
Sustainability
Margarita Ruiz Saiz-Aja
Ministry for Ecological Transition and Demographic Challenge
Adela Torres
Mercadona
Social Responsibility Manager
Gemma Barceló
Aguas Danone S.A
Scientific and Regulatory Affairs Manager
Jordi Avellaneda Massaguer
ITW Hi-Cone
Global Beer Segment Manager
Sergio Gimenez Bueno
AIMPLAS
Business Director
Josep Puxeu Rocamora
FIAB
Food and Beverage Industry Representative
Eduardo De Miguel
Global Nature Foundation
Managing Director
Tomás Pascual
FIAB
President
Federico Buyolo
Deputy Director of the Office of the Minister for Education and Profesional Formation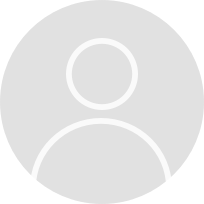 Mauricio García de Quevedo
FIAB
General Director